Little Impressions of Rio!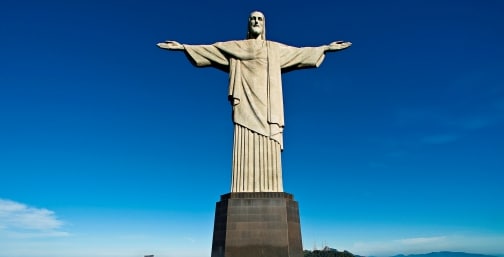 [Amy Shia spent a few days in Brazil during the month of April and decided to share some "quirks of Rio life" – as she described this article herself – from her point of view with us. Tell us if you share the same opinions/experiences/impressions with her.]
by Amy Shia
The following were little observations I made – and, of course, relevant to my personal experience in Rio de Janeiro, Brazil.
Maybe you'll see and agree/disagree for yourself:
Most beverages are served in flimsy plastic cups, be it beer or juice. Be careful when walking about…
Food portions are something that are mentioned in most guide books/menus. Rather than ordering an individual plate, the normal thing is that you and a few pals might order a huge complement meal and share amongst yourselves. And the portions are enough for you to be filled. If you decide to take away (embalagem), it's usually between 3-6 reais.
Sweet tooth. Perhaps it was the fact that I ventured into Rio around Easter, but there was plenty of Lojas Americanas and street sellers selling giant chocolate eggs. But my general impression was that products such as Nutella are treated as such a delicacy here. Sadly, unlike my American cousins, there were no giant tubs of Nutella like the ones you can find in Walmart. However, I found that there are always options for my empanada, tapioca crepe or açaí bowl to have an additional sweetener.
Cariocas (I haven't ventured to other parts of the country, but maybe someone could impart their knowledge) love ketchup. In fact, they put it on everything. You're even given little sachets for your little sandwich.
Don't expect big chains of Starbucks, Subway, etc across the city. Sure there are one or two in Centre and of course near the tourist hotspots, like Copacabana and Ipanema, but for somebody who's grown up around British high streets and even found a McDonald's near the remotest part of Mongolia – it was a refreshing sight!
If you want to visit Amy's blog to read more about her travel adventures, visit

Little Miss Noir.
If you're interested in coming to Rio de Janeiro, Brazil, and learn more about the culture and the Portuguese language, sign up for classes at Caminhos Language Centre and have the full Carioca experience. We offer Portuguese classes for foreigners, free activities in Rio and volunteer opportunities in Brazil on our own NGO.