Mais Caminhos
Mais Caminhos is a non-government organisation (NGO) focused on addressing the social inequalities that affect the lives of Brazilians everyday. Mais Caminhos was founded in 2009, striving to promote education and maximizing the potential of underprivileged children and teens from Rio de Janeiro's Pavão-Pavãozinho and Cantagalo communities. Contribute to our cause by taking the opportunity to volunteer in Brazil!
Mais Caminhos has always had one main objective: to help children and adolescents achieve their dreams.
Our Vision
Empowering a generation of underprivileged children and teens in Rio de Janeiro to build their own future.
Our Mission
Our Mission is to provide motivated underprivileged children and teens in Rio de Janeiro with the necessary educational and financial support and mobilize them to improve their future prospects.
What is Our Philosophy?
At Mais Caminhos, our mission is to transform the lives of underprivileged children and adolescents living in social-vulnerable situations in Rio de Janeiro. Our overarching goal is to bridge the gap between the developing and developed world through our programmes. By cultivating a global community of pioneers, children and adolescents develop the skills and foundations to behave in socially appropriate and productive manners while building academic capabilities.
Our aim is to not only recognise the sheer abundance of potential within youth, but to actively provide them with basic human rights such as safe environments to learn in and the opportunities to grow educationally, physiologically, and socially, regardless of social or economic circumstances. At Mais Caminhos we create an encouraging environment where underprivileged children and teens in Rio de Janeiro are treated with respect and have the opportunity to build skills and knowledge to empower them and pave the path to a successful life. We are proud of our contribution in fostering a generation of motivated leaders, full of passion for education, culture and respect for others. The youth at Mais Caminhos are given the tools they need to actively sculpt their futures, allowing them to live up to their potential without limitation of their backgrounds or economic conditions.
Here at Mais Caminhos, we have learnt that helping discover potential is the most valuable gift that you can give.
Our History
Between 2009 and 2014 we supported the Casa do Caminho Orphanage. The orphanage and language school were run mainly by volunteers. Casa do Caminho Orphanage was located in Xerém, Duque de Caxias, a rural area in the state of Rio de Janeiro. The orphanage had around 40 children divided into three houses:
Casa Beek (kids 4-12);

Casa Heppenheim (boys 12-18); and

Casa Amiga (girls 12-18).
 Thanks to the financial support from the language school and the help of volunteers, the orphanage in Xerém was able to provide better education, food and activities .
At the orphanage several teenagers (Ewerson, Jonatas, Viviane, Aline, Jessica, Diana, Uderson, Luciano, Davi and Lucas) were able to finish quality vocational courses and now have good quality jobs and live independent lives. The Caminhos Language Centre paid for international exchanges.
One teenager, Davi (a former resident of the orphanage), lived, studied and worked for one year in The Netherlands and has been granted custody of four of his siblings in Brazil. The Dutch national TV channel, RKK, made a documentary on Davi which was selected as RKK's 'Best Documentary of the Year'. A further two videos have been made on events organised in cooperation with Mais Caminhos, the orphanage and the experience of our children in Poland.
Escarlet (another former resident of the orphanage) went for a six-month placement in Spain to work among an international team of volunteers.
After 2014 Mais Caminhos decided to start building a stronger relationship with the local communities close to the Language School in Ipanema. And focus on helping the kids from the Favealas of Cantagalo and Pavão-Pavãozinho. 
During the last years we have been successful to build a program that helps over sixty Kids and teenagers from the local communities by offering complementary education, school support, English lessons, exchanges and scholarships.
The Caminhos Pillars
In the recent years, Caminhos has grown into a three-pillar organisation in which we offer the following services: 1) education; 2) social work; and 3) environmental preservation and eco-tourism.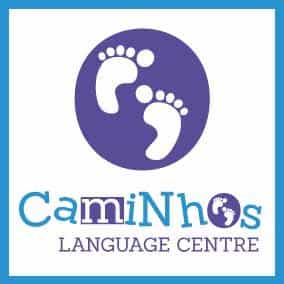 SERVICES:
Portuguese Courses
English & Spanish Courses
Accommodation
Activities & Events
Student Visa Services
Consultancy
CAMINHOSLANGUAGES.COM

SERVICES:
Bike Tours
Bike Rentals
Hikes
Rio Tours
Brazil Tours
Adventure Sports
CAMINHOSTOURS.COM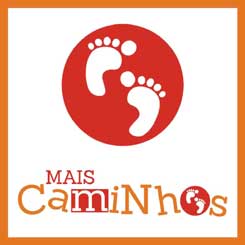 SERVICES:
Volunteering
Educational Projects
Exchange Programmes
Scholarships
Family Support
Community Service
MAISCAMINHOS.ORG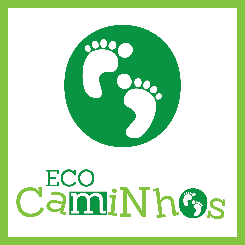 SERVICES:
Bioconstruction
Permaculture
Eco Tourism
Volunteering
Eco Sports
Rehabilitation
ECOCAMINHOS.COM