OUR PARTNERS
The Caminhos Language Centre is the largest and most popular Portuguese language school in Rio de Janeiro. They offer high quality Portuguese courses whilst maintaining a friendly, relaxed and fun environment. Their Brazilian teachers are carefully selected university graduates. Their methodology is based on the communicative approach and they pride themselves on having unique course material.
Hilaine, Bart, Roger, Nico and Lucas decided to head to Brazil to set up Eco Caminhos. They are idealists with copious experience in social projects, engineering, management, entrepreneurship and educating brazilian youth. They know what it takes to set up a project in Brazil as they have lived and worked in Brazil for 8 years. They enjoy sticking their hands in the dirt, connecting with people and exchanging knowledge.
Brave Kids' mission is to bring together children from all over the world in an atmosphere of friendship and respect for each other's cultures. They do so by joining children together in artistic experiences aimed to inspire them to imagine a better future for themselves and their communities, and to provide them with tools to help reach their aspirations.
EduMais is a project registered at Solar Meninos de Luz, a civil and philanthropic organization in Rio de Janeiro's south zone. EduMais offers extra curricular and complementary educational programs for underprivileged children and youth of the Pavão-Pavãozinho and Cantagalo communities in Rio de Janeiro. The children EduMais focuses on live in underprivileged circumstances and are attending a public school or have dropped out of school.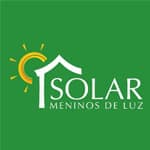 Solar Meninos de Luz's mission is to transform the lives of children and adolescents in the vulnerable social situations of Cantagalo and Pavão-Pavãozinho communities through preventive actions providing them education and universal humanitarian values.
Art & Social Transformation is an International Program that offers a platform for artistic development, teamwork, and international experience. Art & Social Transformation focuses primarily, but not exclusively, to young artists in areas of risk and low income aged 14 to 18 years old.
The Fundação Avante Educação Brasil (SAEB Foundation) aims to pursue a South America where disadvantaged children can build up decent lives by offering quality education and all that is required to achieve this goal.
YFU is a non-profit international educational organization with national organizations in more than 50 different countries. Over 260,000 students and host families have benefited from the support and expertise of YFU. Since its beginning, they have been united by the belief that full cultural immersion is an effective means to gain the skills needed to thrive in an increasingly multicultural, competitive global society.
Acknowledgments
Youth for Understanding (YFU) is a global exchange program organization. Due to Youth for Understanding our student, Davi, was fortunate enough to participate in an exchange trip to the Netherlands. Davi is now fluent in English and Dutch, and a critical member of the Caminhos team.
Arte Transforma is a Brazilian organization that works with kids and teenagers, teaching and showing them the power of arts like theatre, music and dance. Two of our students, Cleberson Elias Moreira and Luciano Afonso were selected to participate in a musical project held by this organization. It was a one week intensive course where they participated in a theatre play through music and dance.