Accreditations
What Our Students Say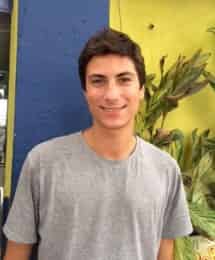 "I first came here to learn Portuguese, then I found out that this school had so much more to offer! This school is like a big family where everyone is accepted no matter what level of Portuguese they have. I would highly recommend this school to anyone who wants to learn Portuguese in Rio."
Alexandre Labat, France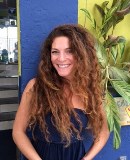 "The course taught very practical information for day-to-day living. The teachers are very well trained and make the learning environment fun and relatable. The hours pass quickly and you soon realise that you are speaking fluent Portuguese. I have taken other intensive language courses but have never felt like it was taught in such a natural way. I look forward to coming to class every day even if I have been out samba dancing all evening!"
Lauren Quinn, USA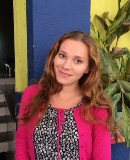 "I am very happy to be part of the Caminhos family! It's been almost two weeks since I joined Portuguese classes and I'm really enjoying them. My teacher Jocilene is engaging us in conversation and sharing very interesting and useful information about places, events and habits of Cariocas. I really enjoy the learning process and I hope my new knowledge will help me to converse with my local friends. What is great here is that the school has a lot of free activities which I enjoy too: samba no pé, capoeira, walking tours around this Cidade Maravilhosa. I absolutely love it!"
Viktoryia Vinnikava, Belarus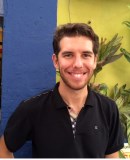 "The course is full of debates and discussions which I like because it allows me to practise my grammar and vocabulary. My teacher is very friendly and teaches us a lot about Brazilian culture. The atmosphere is very relaxed and all students are encouraged to communicate in class to give their opinions on different topics we are debating."
Zeno Robbiani, Switzerland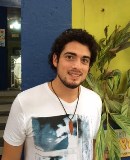 "I joined the Group A course because I really wanted to learn Portuguese. I didn't imagine it to be so much fun! Caminhos Language Centre has a great atmosphere. My class is small and my teacher is great. My teacher is native Brazilian and it's easier to learn the correct Brazilian Portuguese - in addition to some slang words and phrases! I love the location in Rio - it's close to everything and I usually go to the beach after class."
Yaron Funis, Israel
"I have been studying at Caminhos for four weeks. It has been an amazing experience. I didn't speak any Portuguese when I arrived here so I thought after only four weeks I would only be able to say just a few sentences.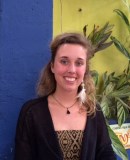 My classes with Karen (minha professora) have surprised me in a great way and I have learned so much more than I expected. She teaches us grammar and vocabulary in a way which is never boring. You wouldn't even notice that you are learning verbs. Karen speaks Portuguese very slow and clearly, so even though the classes are completely in Portuguese, it is still possible to understand everything. After four weeks I am already able to have a conversation and speak about all different kinds of topics within the group. I loved being in group A and Karen really inspired me to take my Portuguese to a next level. Thank you for a great experience Caminhos!"
Lucienne Bregman, The Netherlands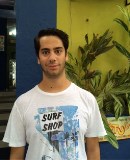 "This school is amazing - it's in a really good location in Ipanema with amazing staff and teachers. The school holds events like 'Caipi-Sexta' - a fun party outside the school - and has a great social vibe with all of the free activities during the week. The classes are structured and the teachers are really good. I really love the ambiance of the school - everyone hangs around in the student lounge socialising and you can meet a lot of people from different countries!"
Fabrice Duhalde, France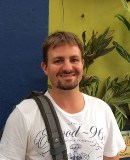 "The school is fantastic. The course is very hands-on in theory and practical, and the teachers are very helpful and knowledgeable. The class environment is so much fun. Even when you have stressful moments it's hard not to smile and have fun!"
Stewart Fanning, Australia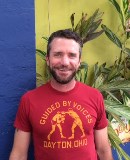 "I am having an awesome time here at Caminhos. The teachers and staff are all very helpful and there is always something to do in the afternoon and evening with all of the after-school activities. They also have some amazing programmes outside of the school like Mais Caminhos (social projects), which helps to educate local Brazilian children and teenagers. Caminhos is more than just a language school, it is a community and a school with a heart!"
Troy McPeak, USA