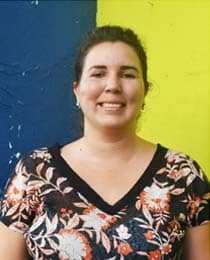 Caminhos wants to offer its students a carefree stay in Rio de Janeiro. We understand that after a long journey you don't want to arrive in an airport terminal and be concerned about how to get a safe ride to your accommodation in Rio de Janeiro.
Caminhos therefore offers you our own Caminhos driver, Wanessa, for your Rio de Janeiro airport transfer. Wanessa can personally collect you from one of the city airports, the bus terminal or other location and transfer you directly to your required destination (homestay, apartment, hostel, hotel) in a private car. Wanessa will be holding the Caminhos sign (with our logo) and your name will be written at the top. We can also organise a drop-off at the airport or bus station.
Once you have booked your airport transfer you will obtain Wanessa's direct contact details to make sure you can communicate with him in case of any delay. Wanessa is always reachable via WhatsApp.
A one-way transfer costs R$ 200.
Rio de Janeiro Airport Transfer Facts
Caminhos offers a carefree Rio de Janeiro airport transfer
Caminhos offers a private driver, Wanessa
Caminhos' driver, Wanessa, will hold the Caminhos sign (with our logo) and your name will be written at the top
Wanessa can pick you up from one of the two airports, the bus station or any other location in the city of Rio de Janeiro
After booking you will have direct contact with Wanessa to communicate any delay or change to your journey. Wanessa is reachable via WhatsApp
Wanessa will drop you off at your accommodation
How does it work?
Once your booking is made, please follow these steps:
Email receipt to us – specify: 'TRANSFER'
Attach a copy of your itinerary, including arrival time, flight/bus number and location
Attach a photo of yourself
Specify drop-off location
Totally Carefree Experience in Rio de Janeiro
To have a carefree experience in Rio de Janeiro you are able to book your Portuguese course, accommodation and Rio de Janeiro airport transfer directly with Caminhos within just a few minutes. Caminhos will organise the rest for you. The Caminhos Language Centre is the #1 language school in Rio de Janeiro.