How about having an experience in the middle of the mountains of the Atlantic Forest and going deeper into Brazilian culture?
Eco Caminhos is an eco-farm located in the middle of the mountains of the Atlantic Forest of Brazil near the city Nova Friburgo in the state of Rio de Janeiro.
At Eco Caminhos, we offer you the opportunity to experience an eco-farm. On the farm, the principles of permaculture, agroforestry and bioconstruction are present. You will be in contact with national and international residents. There are simple experiences in a quiet and disconnected atmosphere of the chaotic world. There, the animals, the plants and the land have a big importance. From the garden, food is generated for the community and, from the earth, the houses are built comfortable and modern. All in a natural way and without harming the environment!
It is possible to adapt the experiences to your availabilities:
Eco Tourism is for those who have only a few days available but want to feel the life in an eco-farm. The person will have presentations, will participate in activities that happen in the eco farm and eat organic food produced in our garden.
The Eco Experience is for those who want to spend a few weeks in the eco-farm living the lifestyle of permaculture, bioconstruction, agroforestry and living with the people of our community. At the same time, you will have a special comfort.
The program provides an experience in the Bijen family home, a bio-built house on the top of the mountain with a beautiful view. Or in a local family near our farm. We offer individual bedroom and bathroom, healthy food from our own produce in the garden and nature trips.
Short Term Volunteering is for those who want to live a simple life and really want to be part of the eco-farm team routine. You will work in the construction of mud houses, participate in the maintenance of the garden and still have free time to visit the waterfalls, trails of the region and travel.
You will also have the opportunity to learn English or Portuguese with native people and have a good time with other volunteers, such as games, movie nights and bonfire.
In this program, you can choose to stay in accommodation with volunteers from around the world or at the home of local families which is complete safety.
Long-Term Volunteering is a program for people who want to be part of our team permanently and is 100% free. The program requires people already with certain experience in garden or bioconstruction.
For people who have no experience, it's possible to start in one of the programs mentioned above and after three months there may be the possibility of being invited to our long-term program.
At Eco Caminhos we also organize experience to receive families, groups, schools and universities. Please contact us for more information.
More information:

  ecocaminhos.com


  +5522997512422



 info@caminhosbrasil.com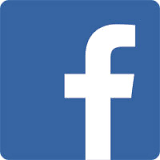 Facebook



 Instagram