Are you dreaming about traveling across South America?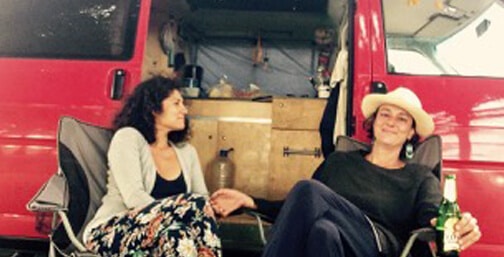 Sarah is a former student of Caminhos Language Centre who travels the world with her partner. They do sofá lectures about traveling as a bi-national (Brazilian-German) couple sharing awesome stories and good tips for people who want to travel more – or just for fun and inspiration. Check more about their project and contact them for more information about the lecture.
–
Free van talk – 60min: We are 2 women from Brazil and Germany, traveling around the world and stopping in Rio from August 26th to August 28th.
After 4 years, over 35.000km by overlanding, countless km by train, plane, boat, hitchhiking or bus in more than 10 countries in Europe and South America: we share our insights in planning, financing, preparation with some exciting stories and photos about our experiences and support for open questions.
Why: access to knowledge is a vital way to share ideas!
How: Check out a topic on our website huayni.com/ontour and get in touch with us. We can meet in our camper van or on your sofa. We are looking forward to getting to know you!
Contact: Whatsapp +0049-178/1977673 or mail@huayni.com
Sarah