Main health care when traveling to Brazil
Thursday August 27th, 2020

Posted by:

Amanda Ennes

Category:

Brazil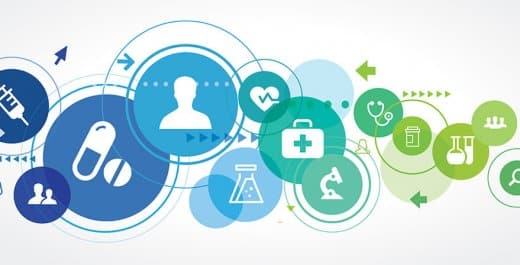 When visiting someplace new, we all have some concerns about health care. If you are planning your visit to Brazil, you might be thinking about this as well. So, what are the main health care when traveling to Brazil?
Health care system in Brazil

Health care is a constitutional right in Brazil. Public health care is universal and free for everyone, including foreign tourists. The universal government-funded health system in Brazil is called SUS (Sistema Único de Saúde, aka Unified Health System). It serves the population completely free of charge.
Foreign tourists with health problems can seek care in the emergency care network. A few options are the Mobile Emergency Care Service (SAMU), the Accident and Emergency Units (UPA), and emergency hospitals.
Zika virus and Dengue fever
Brazil has a high risk of Zika virus and Dengue fever transmission. Travelers should follow basic health care when traveling to Brazil by taking steps to avoid mosquito bites. Such measures include the use of insect repellent, long sleeve shirts, and using window screens in the bedrooms when possible.
The Zika virus can be a serious danger for pregnant women and their unborn babies. The World Health Organisation recommends travelers to protect themselves thoroughly, using suitable DEET repellents.
Vaccination

The International Certificate of Vaccination or Prophylaxis is not required for foreigners upon entry in Brazil. However, the Brazilian Ministry of Health highly recommends tourists get the yellow fever vaccine at least 10 days before traveling.
The recommendation is to have the vaccine, especially if visiting the North and Central West regions of Brazil for ecotourism. You can check out the list of Brazilian municipalities with recommendations on vaccination against yellow fever here.
Tap water
Even though tap water is typically safe to drink in Brazil, we do not recommend it. You should not drink tap water unless boiled or sterilized first.
In Rio de Janeiro, for instance, the water company uses a few chemical components, such as chlorine and fluorine, to treat the water. Old pipes and rust might also affect the water, as well as aluminum found in the plumbing.
In Brazil, most residents have filters in their homes to make the water safer to drink.
The coronavirus pandemic in 2020

As of August 2020, foreigners are already allowed to enter Brazil for tourism. However, they must prove they have health insurance covering COVID-19. It is important to notice the health insurance must mention they cover COVID-19 within Brazil in their document. Airport employees might disapprove of your entrance in the country if the document does not mention Brazil specifically.
Be aware that face masks are mandatory in all public places in most cities in Brazil. In Rio, you should wear a mask even if you are just going for a walk in the neighborhood. You must also sanitize your hands with rubbing alcohol before entering commercial buildings and stores. In most commercial establishments, employees might also ask to check your temperature.
Social distancing is still a big recommendation in Brazil, with most restaurants, bars, and attractions operating at 50% capacity only.
Caminhos Language Centre remains closed because of the coronavirus pandemic in Rio de Janeiro as of August 2020. We are working hard for a safe return as soon as possible.
At Caminhos Language Centre, you will learn how to speak Brazilian Portuguese in an effective, dynamic, and fun way. We offer you a diverse learning curriculum and cultural immersion in Rio de Janeiro. Learn more about our Portuguese courses and learn Brazilian Portuguese while having fun!