June 12: Valentine's Day in Brazil – History and Traditions
Thursday June 10th, 2021

Posted by:

Amanda Ennes

Category:

Brazil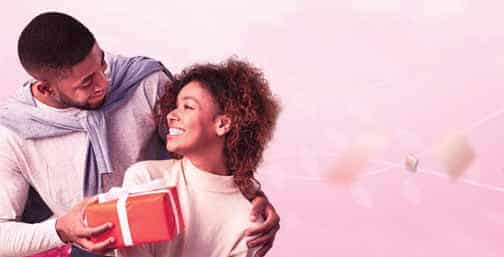 Most countries celebrate Valentine's Day in February. However, in Brazil, things are a bit different. Brazilians call their Valentine's Day Dia dos Namorados, which means Sweetheart's Day or Boyfriends'/Girlfriends' Day in Portuguese. And the official date for this celebration is June 12. But why is that? How do Brazilians celebrate Valentine's Day in Brazil? Let's check it out!
History of Valentine's Day in Brazil
Other countries usually celebrate Valentine's Day on February 14, honoring Saint Valentine. However, February is usually Carnaval season in Brazil. That means everyone is thinking about samba, choosing their costumes, and looking for the wildest parties. That is not romantic at all. In fact, many couples decide to break up near Carnival season just so they could enjoy the party freely.

Actually, the celebration of Valentine's Day in Brazil was an invention of publicist João Doria in 1948. The owner of a clothing store hired Doria due to weak sales in the month of June. The publicist got inspiration from Mother's Day in May and decided to create a new holiday in Brazil to boost sales. His idea was to encourage lovebirds to share gifts with each other. 
June 12 was the chosen date for Dia dos Namorados in Brazil. Doria decided on June 12 because it falls one day before the celebration of Saint Antony's Day, a very popular catholic saint among Brazilians. Saint Antony of Padua is recognized for blessing couples with happy and prosperous marriages. His nickname in Brazil is The Matchmaker Saint.
And just like that, Valentine's Day was created as a business opportunity in Brazil. Currently, Valentine's Day is the third-best date for sales in the country, just behind Christmas and Mother's Day. 
Traditions
The way Brazilians celebrate Valentine's Day is just like most countries in the world. Couples exchange gifts, spend the day together, and decorate their homes with hearts and roses. Usual activities on this day include going out on special dates, having dinner in a nice restaurant, and going to the movies.
If you are looking for ideas on how to celebrate Valentine's Day in Brazil, Caminhos has some tips to share. Check our blog post For the Lovebirds: 7 Romantic Tours in Rio de Janeiro before planning a special day for your significant other.
Happy Valentine's Day! Feliz Dia dos Namorados!