Checklist: Brazilian Portuguese Business Expressions and Vocabulary
Thursday May 7th, 2020

Posted by:

Amanda Ennes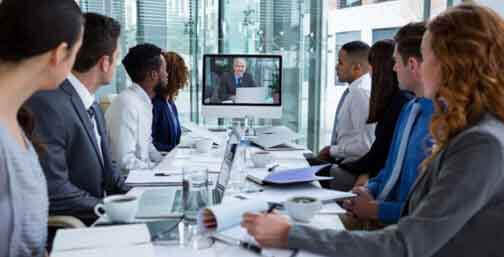 Working in a Brazilian company, you might need to learn some Portuguese business expressions in order to better communicate with your colleagues. 
When talking about the corporate world, many expressions are used worldwide, such as B2B, benchmarking, CRM, networking, SWOT, trainee, and others. These expressions are also used in English when talking about business in Brazil.
However, there are many other important words and expressions that have their corresponding translation in Brazilian Portuguese. Therefore, it is very important for you to learn these Portuguese business expressions if you are working in the business world in Brazil.

So, let's learn a few words and Portuguese business expressions you will certainly use when working in Brazil or working in a Brazilian company. Here is some business vocabulary in Portuguese:
Balanço
A representative sheet of the assets and liabilities of a commercial company. Fazer balanço means to check the economic and financial situation of the company. That includes profits and loss survey.
Capital
Any asset capable of generating revenue for the company. It doesn't only means money, but also financial investments, stocks, and assets that can be invested.
Faturamento
The total income of a company. The income before any expenses are taken out.
Fluxo de Caixa
The cash flow. It indicates the origin of the money being transferred into a business, as well as the money that has been taken out.
Gestão and Gerente
Gestão is the management of a company. Gerente is the person responsible for managing an organization.
Juros
The interest cost of borrowed capital.
Líder
The leader. Someone who has authority and power to lead other members of a team.
Lucratividade
Profitability. Indicates the percentage of the gain obtained on sales made. Do not confuse it with Rentabilidade.
Lucro
The amount calculated when income exceeds the expenses in a company.
Matriz/Filial/Franquia
Matriz is the parent company, the headquarters of an organization.
The Filial is an office that follows its own direction but is subordinated to the parent company.
Franquia is a store or office that owns the right to sell a company's products or services using said company's name.
Mercadoria
The product sold by a company.
Negócios
The business itself. An organization engaged in commercial, industrial, or professional activities. It can also mean organized efforts to produce and sell goods and services for profit.
Orçamento
Orçamento is a financial planning. It includes forecasting revenue and expenses over a period of time in order to measure how much money a company should spend.
Planejamento Estratégico
Evaluation of the potential of a business, linking objectives and actions to achieve the company's goal.
Plano de Marketing
A marketing tool that aligns market diagnosis, SWOT analysis, marketing objectives and strategies, marketing budget, and performance measurement.
Preço
An amount translated into currency. This value is essential to develop a pricing strategy.
Prejuízo
Any loss that reduces the total income. Prejuízo financeiro means a company spent more than its income.
Produtividade
The results obtained by a company. It is usually judged in connection with the number of people and the number of resources necessary to reach a goal.
Público-alvo
A particular group of people to which an advertisement, product, or service is directed to.
Receita
A Receita is the amount of money received through the sales of a company's products or services.
Rentabilidade
Indicates the percentage of the capital invested in the company. It is the economic success of a company in relation to the capital invested in it. Do not confuse it with Luratividade.
Reunião
Gathering of people to deal with any subject, to discuss ideas, goals, and objectives concerning the workplace.
Caminhos Language Centre offers In-Company Portuguese Classes for foreign employees in Brazil. Our teachers can provide your team with intensive Portuguese training designed to learn Portuguese as quickly as possible. Our In-Company Portuguese classes are based around corporate Portuguese and terminology you would use in a more professional environment. You will learn the vocabulary and other language components specific to a more formal professional setting so that you can master the Portuguese needed for work situations. Caminhos also offers online Brazilian Portuguese classes taught in an amazing virtual classroom platform.