Did you drink too much? 7 Tips to Cure a Hangover
Friday June 4th, 2021

Posted by:

Amanda Ennes

Category:

Brazil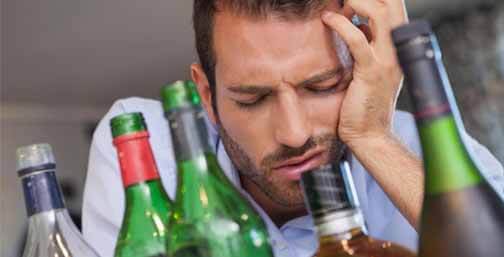 You already know Brazilians love to drink a cold beer with friends. No matter the day, the time, or the occasion. However, drinking a bit too much have consequences, like having to deal with an annoying hangover the next day.
Cachaça and beer are the national alcoholic passions of Brazil. Actually, beer is the most consumed alcoholic beverage in the country. Studies also show that Brazil is the third country with the largest consumption of beer in the world. Caipirinha is the go-to drink in bars and nightclubs.
So, if your Brazilian friends dragged you to the bar and left you with a major headache to take care of, here are a few tips on how to cure a hangover.
Water
One of the best tips to cure a hangover is to drink lots of water. Being hydrated is ideal to expel the toxins in your body. It also helps to get rid of headaches, 'revitalizing' your brain.
Isotonic
Sugarcane juice and coconut water might be great allies to cure a hangover.
Medicine

Here in Brazil, there are two good over-the-counter medicines that may help you with your bad hangover: Engov and Epocler.
Engov is a pill. For a better result, you should take one pill before start drinking and another one afterward. Some people say it does not help when you have a major hangover, but it sure helps to ease symptoms like nausea and headache. Similarly, Epocler is a detoxification medicine that regenerates the liver and helps to get rid of toxins in your body. It is a yellow liquid, but, unfortunately, it does not taste good.
There are other medicines that promise to help with your hangover as well. Just ask about it in the local drugstore.
Sleep
It is possible that you will not have a good night of sleep after consuming too much alcohol. Drinking alcohol can delay your cognitive function and disrupt your deep sleep. Nevertheless, having a good few hours of sleep is still one of the best ways to cure a bad hangover. 
Food

Eating healthier the next day might be a good step to take.
Science says eating broccoli and bananas is a great way to cure a hangover. An amino acid called cysteine found in broccoli, eggs, and peppers is a good helper to eliminate alcohol toxins from your body. And just because alcohol is a powerful diuretic, the potassium in bananas helps you recover the nutrients lost by peeing a lot while drinking.
Stories to tell
Well, you can also enjoy your hangover and have stories to tell about your drinking spree in Brazil while visiting the country. But do not forget: drinking wisely is the best way to avoid major hangovers. Furthermore, while in a different country, it is always smart to be alert and aware of your surroundings. You do not want to regret anything on the day after. Enjoy Brazil with care!
Study Portuguese in Brazil at Caminhos Language Centre. Portuguese group and private classes for foreigners in Rio de Janeiro.