Winter Program 2019 – a sparkling in life
Wednesday August 21st, 2019

Posted by:

Guest Author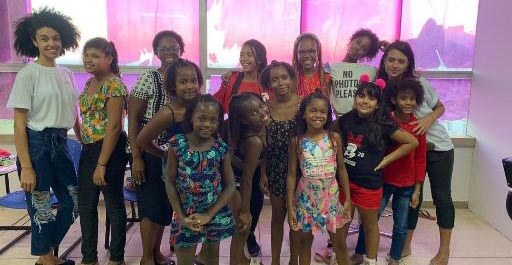 For some time now, I've been wishing to be part of a volunteer program. Joining the Mais Caminhos Winter Camp this year was an experience that I will always keep in my heart. The two-week holiday program was enlightened not only by the sun, which shined every single day, but also by the light and enthusiasm that emerged from each child's little face, which was the main reason for all of this happening.
There was a lot of fun, playing, games, movies, rides, a bread workshop, beauty days, smiles, hugs, tenderness, human warmth, and many memories which will never be forgotten, as well as the opportunity to make a difference, even in such a subtle and simple way.
Each moment had its brightness and beauty, it is hard to choose the best moment, but what stands out is the satisfaction and happiness that showed in each one of the children's smiles.

It was magic and special to be part of these two intense weeks full of happy and cheerful activities which at the same time caused me to reflect, taught me life lessons, and on the top of it, all brought the opportunity to positively affect the future of these kids.
I am very thankful to have been a part of such happy and wonderful moment in the life of each one of these kids that tomorrow will be part of the world, who know better and fairer to treat others the way in which we would like to be treated.
By Bianca Peixoto – Mais Caminhos Volunteer