All you need to know about Celpe-Bras
Monday December 12th, 2016

Posted by:

Amanda Ennes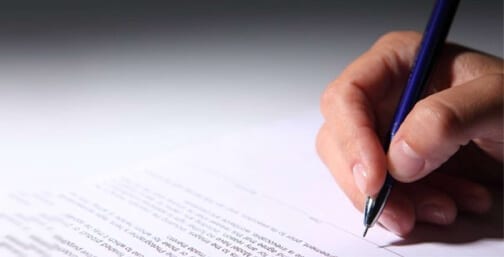 If you're interested in attending a Brazilian University or if you're just thinking about getting a good job over here, you've probably already heard about the Celpe-Bras exam. If you haven't, don't stress about it because we're here to help clarify everything about this important exam and give you information about Celpe-Bras.
What is Celpe-Bras?
Celpe-Bras is an exam foreigners can take to officially validate their knowledge of the Portuguese language. It is the only official proficiency certificate of Brazilian Portuguese as a foreign language recognized by the Brazilian government.
This exam is a formal certification of a person's level in the Portuguese language used by businesses and educational institutions worldwide. It is required in order to be considered for admission as a grad or post-grad student in any Brazilian university. The Celpe-Bras exam is mandatory for all international students in order to enroll in universities and might also be required by certain companies.
How does it work?

The Celpe-Bras exam consists of two main parts: written and oral.
Written part (Three-hour exam): You'll need to complete four components: video and audio comprehension; written production; and two essays. In this part, your level of Portuguese will be evaluated as well as your comprehension and understanding of audio.
Oral part (20-minute exam): Interview-style exam with two evaluators. They are going to ask you about your personal interests and current Brazilian affairs.
Depending on your result in the exam, you'll be granted one of the following four levels: Intermediate, Higher Intermediate, Advanced, and Higher Advanced.
Results
You need to achieve the following scoring to get the equivalent certification for Celpe-Bras:
0.00 to 1.99: You don't get a certificate
2.00 to 2.75: You get the Intermediate Level certificate
2.76 to 3.50: You get the Higher Intermediate Level certificate
3,51 a 4,25: You get the Advanced Level certificate
4,26 a 5,00: You get the Higher Advanced Level certificate
In order to obtain a higher level of certification, you'll need to obtain the same mark in both parts of the exam. If you score higher in either the oral or written test, your certification will be based on your lowest mark.
When it takes place?
The exam is held twice a year in April and October, but you must register online in either February, March, August, or September.
How to register?
In order to register for the exam, head to their official website. Caminhos Language Centre offers you private classes focused on the Celpe-Bras exam. We will help you with this procedure and prepare you for the exam.
Interview with a student
We had an interview with our former student, Silvia Maag, who took the exam this year and she shared some tips for those who are thinking about taking the Celpe-Bras exam. Take a look:
Caminhos Language Centre: How hard it was to prepare for the exam? How did you study for it?
Silvia Maag: I think it depends on the knowledge the person already has and the time they allocate to study. I started studying in January 2016 – the exam was in April. First, I started taking old exams. I think this is very important when you're preparing for the exam, to know the structure of the exam and stuff. I studied every day, sometimes for more hours, sometimes less. And I tried to write an article a day, either about my experience in Brazil or something I had read in the newspaper – I read the newspaper every single day. Besides that, I took classes 6 hours a week.
CLC: Why did you want to take this exam?
SM: Because I would have more motivation to study Portuguese and I was thinking about getting my doctorate in a Brazilian University – which requires you to take Celpe-Bras.
CLC: How was the application process? How much did you pay for it?
SM: The spots fill up fairly quickly, which many people don't know. I paid R$200 for the application.
CLC: Where did you take the exam? Was it hard to get to the location?
SM: In Salvador, Bahia. I already knew where the university where the exam was taking place was so it was easy for me.
CLC: Did you find the exam too difficult?
SM: Kind of. The audio was very bad and there was a text about "personal opinion" which was very difficult. However, I did like the oral part, the evaluators were very nice.
CLC: How long did the exam last?
SM: Three hours for the written part and 15-20 minutes for the oral part.
CLC: Were the levels of difficulty of the two exams (written and oral) the same?
SM: Yes. But the oral part was easier for me.
CLC: What was the certification level you received?
SM: Higher Intermediate.
CLC: Do you have any tips for those who are thinking about taking the Celpe-Bras exam? 
SM: Take old exams as if they are the real deal – with the pressure of the time – and then correct the exam with a teacher who's specialized in Celpe-Bras.
Now that you have all information needed, don't hesitate to contact Caminhos Language Centre and find out how you can enroll in a Celpe-Bras class.